Cathedral at Noon
Intuitive Music Aberdeen
Saturday 21 March 2020 • 12 noon
St Andrew's Cathedral • 28 King Street • ABERDEEN • AB24 5AX
Intuitive Music Aberdeen is sorry to announce that due to the current uncertainty over the COVID-19 virus we have decided not to go ahead with this performance. Please watch our web page and Facebook or Twitter feed for information on future performances.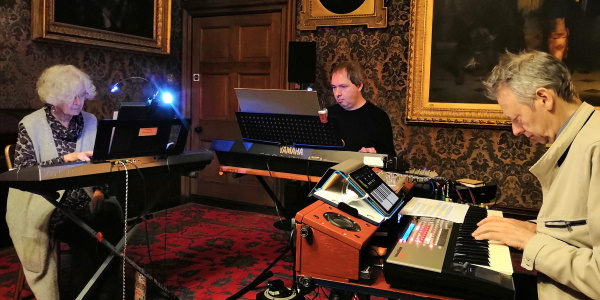 Admission free – donations welcome
Buffet lunch to follow
Programme
Haworth Hodgkinson
Bennachie Sketch (2019)
First Aberdeen performance
Haworth Hodgkinson
Prime Rant (2018/2020)
Premiere of new version
Intuitive Music Aberdeen is pleased to return for another lunchtime recital at St Andrew's Cathedral, presenting two pieces by Haworth Hodgkinson.
Bennachie Sketch received its world premiere performance at Leith Hall last year. This is its first Aberdeen performance. The piece invites us to imagine spending 24 hours in the Forest of Bennachie, from 6am to 6am, although in performance 24 hours are compressed into about 24 minutes. The music calls for piano and two (electronic) organs, and all three players get to play each instrument.
The programme ends with Prime Rant, a short piece that gives us a chance to play in some odd rhythms. The piece is mostly in a 13-beat rhythm, but in the new version that we are playing for the first time in this concert there are sections in 11, 17, 19 and 23 beats to the bar.
Performers
Haworth Hodgkinson (keyboards)
Mandy Macdonald (keyboards)
Colin Edwards (keyboards and percussion)
Venue

St Andrew's Cathedral • 28 King Street • ABERDEEN • AB24 5AX
Links
St Andrew's Cathedral Aberdeen